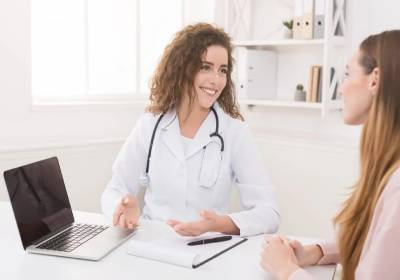 Transforming hospital kitchens with Our Hospital Kitchen Management System
Tenwave's Hospital Kitchen Management System (HKMS) is improve productivity of the Hospital's Kitchen and thereby improving diet services and bring administrative efficiency in the system. HKMS is browser based application and implement as SAAS . Client only need infrastructure required like desktops, printers, power backups, Local Area Network at Hospital's Kitchen.
HKMS will support all scenarios that that are typical of a Hospital Kitchen functioning model. Highly optimized for performance and easily scalable
Tenwave provide a better and sustainable solution for customers from a single-point and ensure success in implementing the best as per their requirements.
Why Hospital need Kitchen Management Software System?
Hospital kitchen management software is a type of software that is used to manage the food service operations in a hospital. Our software is used to manage food service operations in a hospital, track dietary requirements, create menus, and order food. With our Hospital Kitchen Management Software hospitals improve food service quality, lower costs and increase patient satisfaction.
There are many reasons why hospitals need to use our kitchen management software. Some of the benefits of using this type of software include:
Improved patient satisfaction: Patients who are satisfied with their hospital stay are those who are fed high-quality meals and can meet their nutritional needs.
Cost reduction: By tracking food inventory and ordering more efficiently, kitchen management software can reduce hospital food costs.
Increased efficiency: Kitchen management software helps hospitals improve their efficiency by automating tasks like menu creation and meal deliveries.
Improved compliance: Kitchen management software helps hospitals comply with food safety and nutrition regulations.
On the market, there are many types of software for hospital kitchen management but as offered one of the best hospital management software we also offer one of the best Hospital Kitchen Management Software that helps all in one solution to hospital.
You should use kitchen management software if you want to improve your hospital's food service quality, reduce costs and increase patient satisfaction.
Here are the features we offer in our software that manages hospital kitchens:
Tracking of patient diet: HKMS software includes tracking dietary requirements, allergies, intolerances, and also include medical conditions.
Menu creation: Our HKMS is capable to create menus that meet the dietary requirements of patients, and comply with regulations.
Food ordering: Software allows users to track their inventory and order food directly from suppliers.
Meal delivery: Our HKMS delivers meals to patients in a timely and efficient manner.
Reporting: HKMS produces reports which track food costs, patient satisfaction, and compliance.
You can considered our Hospital kitchen management software system to manage hospitals kitchen. Contact us for Book Demo.